08 June 2023
Webinar: Supporting A Learner's Mental Health To Improve Performance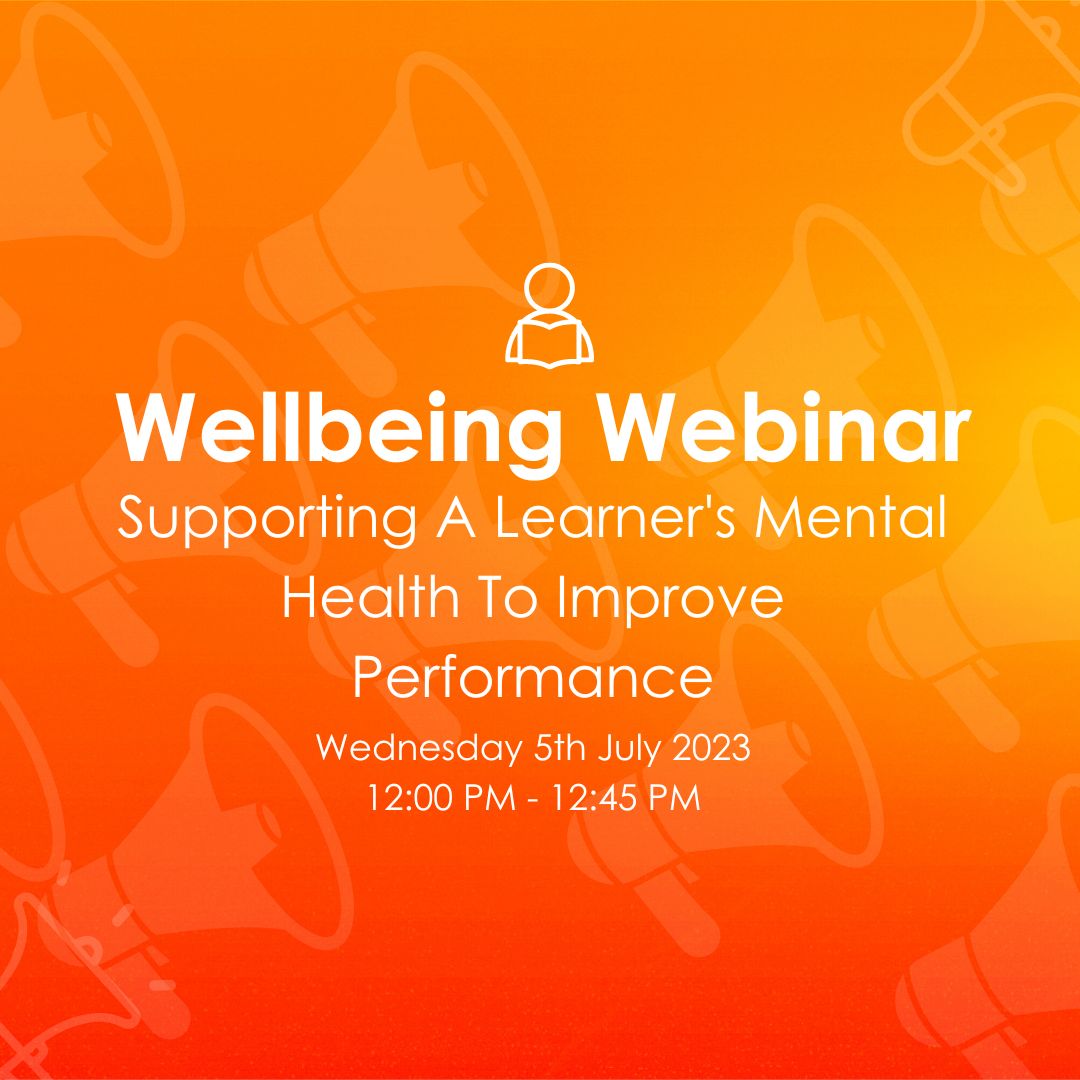 At The Better Health Generation, we recognise the significant impact of mental health challenges on learners' success in their chosen apprenticeships. That's why we are thrilled to announce our upcoming webinar, designed to equip training providers with essential tools to support learners' mental health and enhance their performance outcomes.
Join us for an interactive workshop where we will explore the importance of addressing mental health issues and share effective strategies to create a supportive and inclusive environment for learners.
Event Details:
Date: Wednesday, July 5th
Time: 12:00pm
Duration: 45 minutes
Understanding the Connection between Mental Health and Performance:
During this webinar, we will delve into the profound influence of mental health on learners' performance outcomes. By examining the impact of poor mental health and exploring practical strategies to tackle this issue, participants will gain valuable insights into fostering learner wellbeing and boosting success rates.
Key Topics Covered:
Spotting the signs: Learn to identify early indicators of mental health challenges among learners. By recognising these signs, training providers can intervene early and offer appropriate support.
Starting a conversation: Discover effective communication techniques to engage with learners about their mental health. Building trust and promoting open dialogue are crucial steps in creating a supportive learning environment.
Managing mental health during absences: Acquire practical approaches to support learners during difficult periods, such as leaves of absence. Explore strategies to ensure a smooth transition back into the program and ongoing mental health support.
Developing a comprehensive support strategy: Work out a proactive plan to enhance learner resilience and well-being. This includes fostering a holistic approach to mental health that considers the learner's unique needs and circumstances.
Expert Speakers and Practical Insights:
Our webinar will feature experienced speakers who will share their expertise and provide practical tips for implementing a comprehensive mental health strategy within training programs. By leveraging their knowledge, participants can empower learners to overcome challenges, break the stigma surrounding mental health, and achieve their full potential.
Registration and Benefits:
Registration for this webinar is completely free. Don't miss this opportunity to equip yourself with the knowledge and tools necessary to make a real difference in the lives of your learners. Join us as we embark on a transformative journey toward better learner wellbeing and improved performance outcomes.
Register now at: https://events.teams.microsoft.com/event/a450f9fe-1adf-48b7-8e38-4656ebcafab2@8c768369-be31-41c5-95e8-b0e81d947afa
By prioritising mental health, training providers can create a brighter and healthier future for learners. Join us at The Better Health Generation's webinar to discover effective strategies for supporting learners' mental health and enhancing their performance outcomes.
Together, let's break the stigma surrounding mental health and empower learners to thrive. Register today and secure your spot for this invaluable event. Mental health matters, and with your participation, we can make a significant impact on the well-being and success of learners. See you at the webinar!